Build your own home.
Homes For Sale in Peak View Park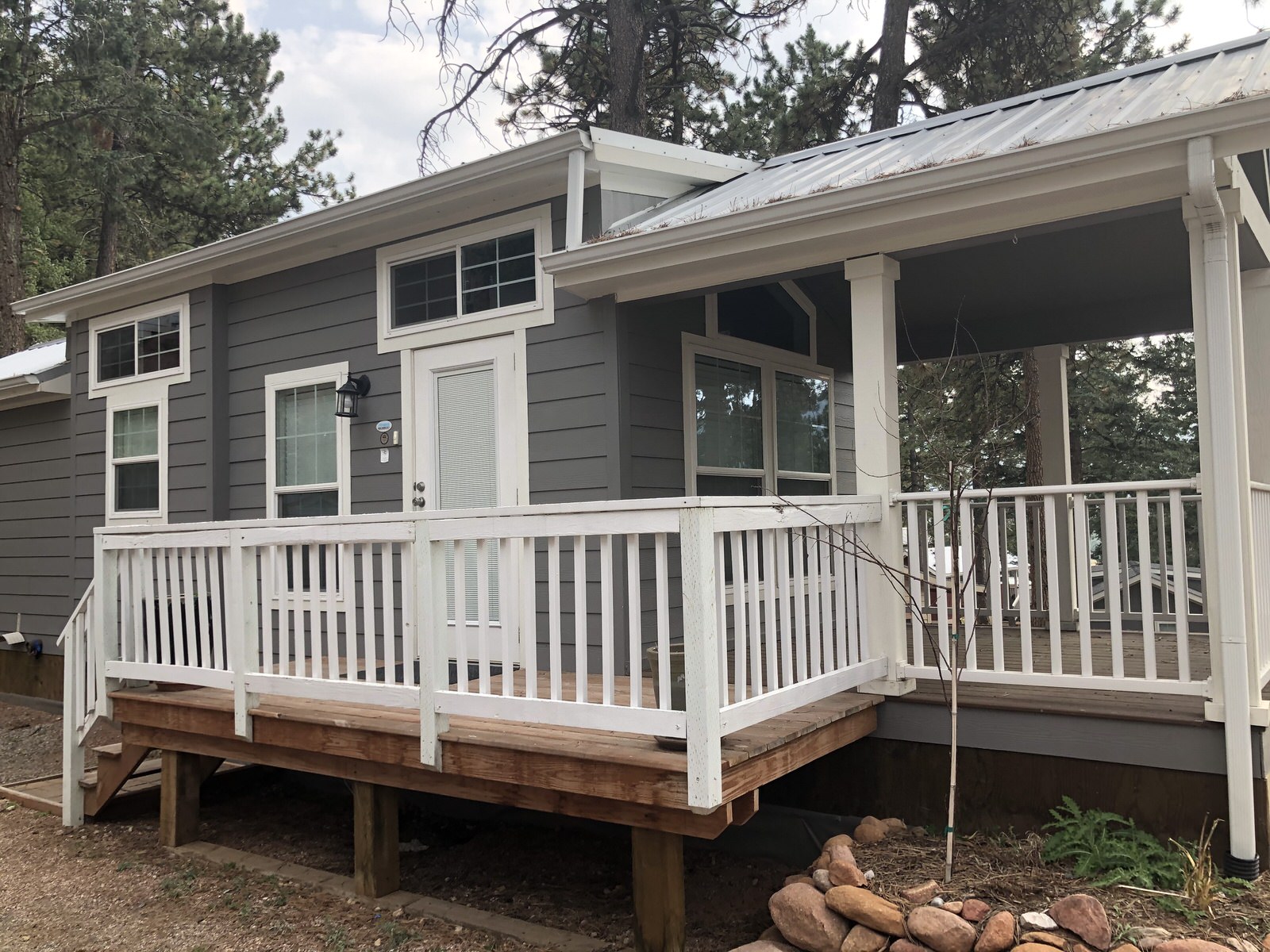 This home has all of the simplicity and optimized space of a park model along with a beautiful porch to enjoy the breathtaking woodland scenery from. In addition, it features a detached storage space, and modern kitchen. This park model offers a 1 bedroom, 1 bath, and detached storage space for $99,900.
Learn More
Cozy tiny house – 
$48500.00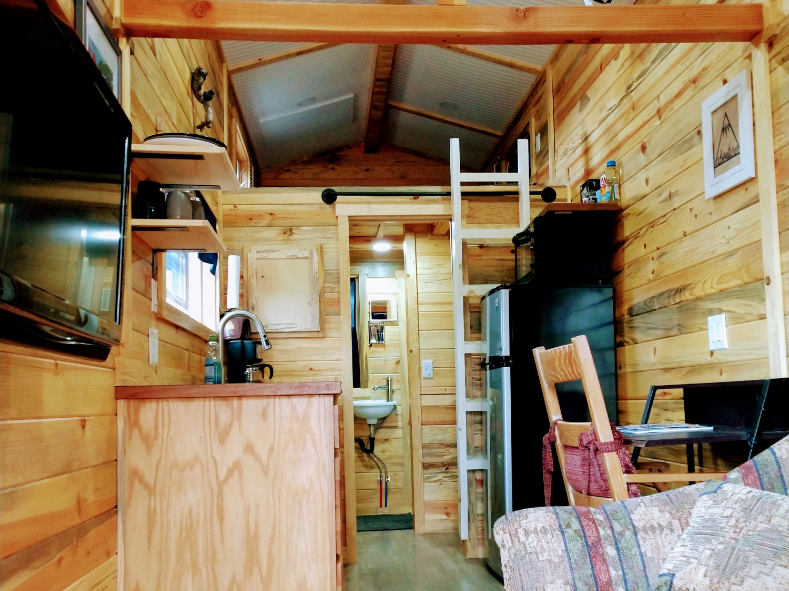 Built on a 20' Tumbleweed Trailer, this cozy tiny house nestled in the Colorado Mountains is a place you can call home. Featuring all the modern amenities one would find in any standard house, this house was built with form and function in mind. The home is entered through sliding glass doors, that allows the Colorado sun to fill the home with light and warmth. The high ceilings make the space feel open and inviting, entering the kitchen with plenty of counter space lets no worry in about cooking a hearty meal. The loft evokes a comforting feeling and features two windows and opportunity for a skylight. This home would be great to live in full time, or to rent to a student!
Learn More
Sold Listings:
---